Claudia Rankine's latest work is a play. It premiered last year in Boston and was covered locally, but I didn't know anything about it until I saw an advance copy of the published script listed as "coming soon" at my library's Overdrive account. The White Card is a two-act play that explores whiteness, white privilege, and how they affect art, and it grew out of Rankine's public Q&As about her much lauded poetry collection, Citizen: An American Lyric. The play has five characters: Virginia and Charles, a wealthy white couple who are art collectors, their college-aged son Alex, their white art dealer Eric, and Charlotte, a youngish black artist whose work most recent work they hope to acquire.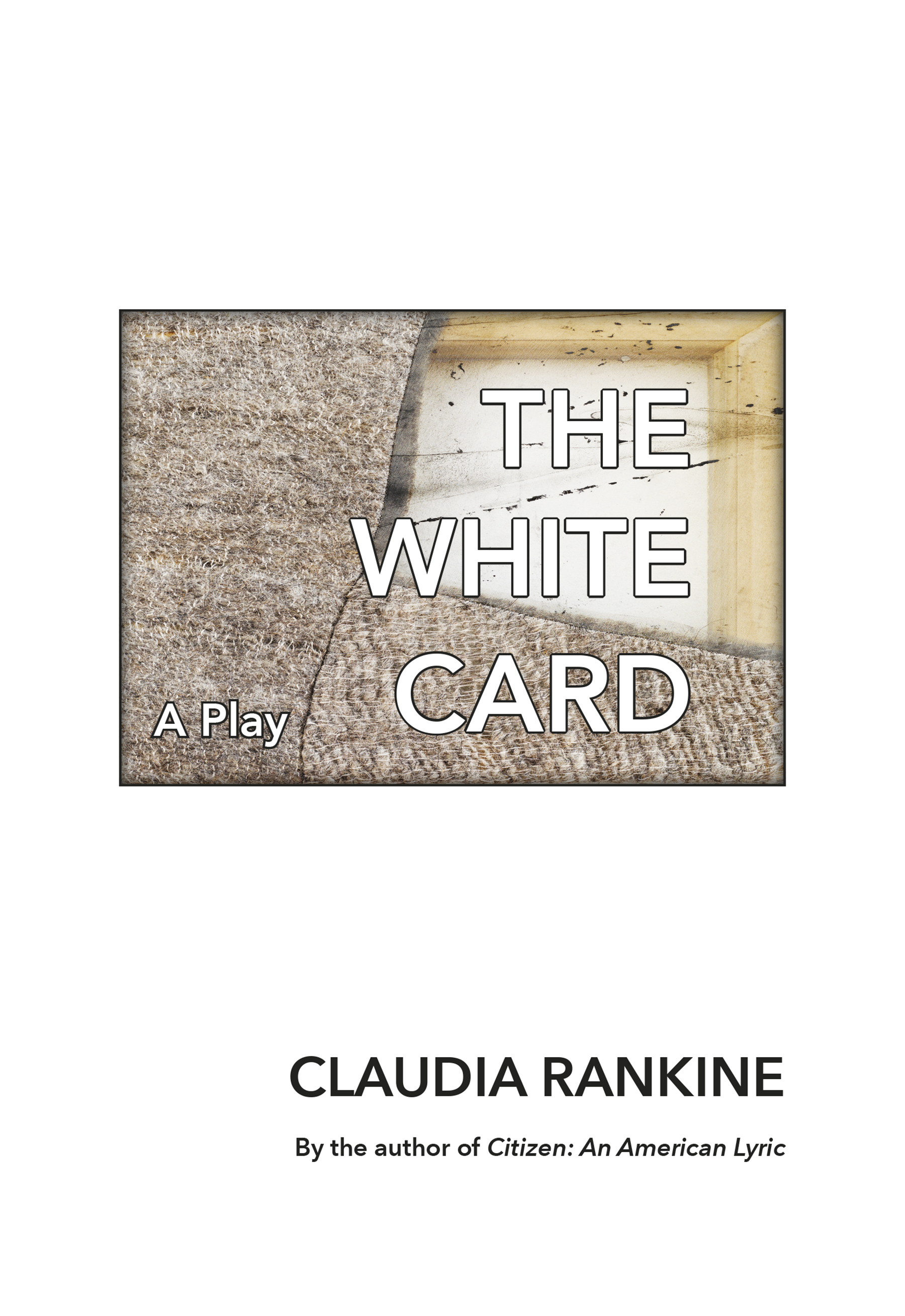 The first act takes place in Virginia and Charles's apartment, which is filled with art on the themes of racism and protest. They've given their black maid (their description, not mine) the night off and are hosting Charlotte and Eric to dinner. Charlotte is picky about whom she will sell her artwork to and Virginia and Charles know she hasn't decided about them, but they seem pretty confident that their liberal credentials will get them what they want. The conversation is stilted and predictable, a reprise of set pieces we've seen at least since Guess Who's Coming to Dinner. Reading the dialogue rather than seeing it performed emphasizes how stylized it is, but it's mostly effective and builds to a shattering climax in the first half, when Virginia and Charles reveal their latest race-centered acquisition. They see it as part of their overall collection, which they have curated to emphasize the racism and inequalities black Americans live with, and they (and to a lesser extent Eric) can't understand why Alex and Charlotte find it exploitative and unacceptable. It's a predictable outcome, but it is powerful nonetheless.
The second act takes place a year after this dinner party and is a two-hander between Charlotte and Charles. And it occurs on Charlotte's turf: Charles comes to her studio. Charlotte's experience the previous year led her to abandon her work in progress, which was a restaging of the Charleston church killings. She has come to believe that constantly showing black bodies in states of distress or as subjects of violence reinforces whiteness and the white gaze rather than challenging it, and she has turned her method to a different subject: Charles.
Read the rest of this entry »