[Content warning: Off-page suicide]
This is another installment in my Man Booker International longlist reading project. At Dusk is by Hwang Sok-yong, a renowned Korean writer of whom I was of course ignorant. He is both an author and a political activist and was imprisoned in the 1990s for having gone to North Korea. The novel is translated by Sora Kim-Russell.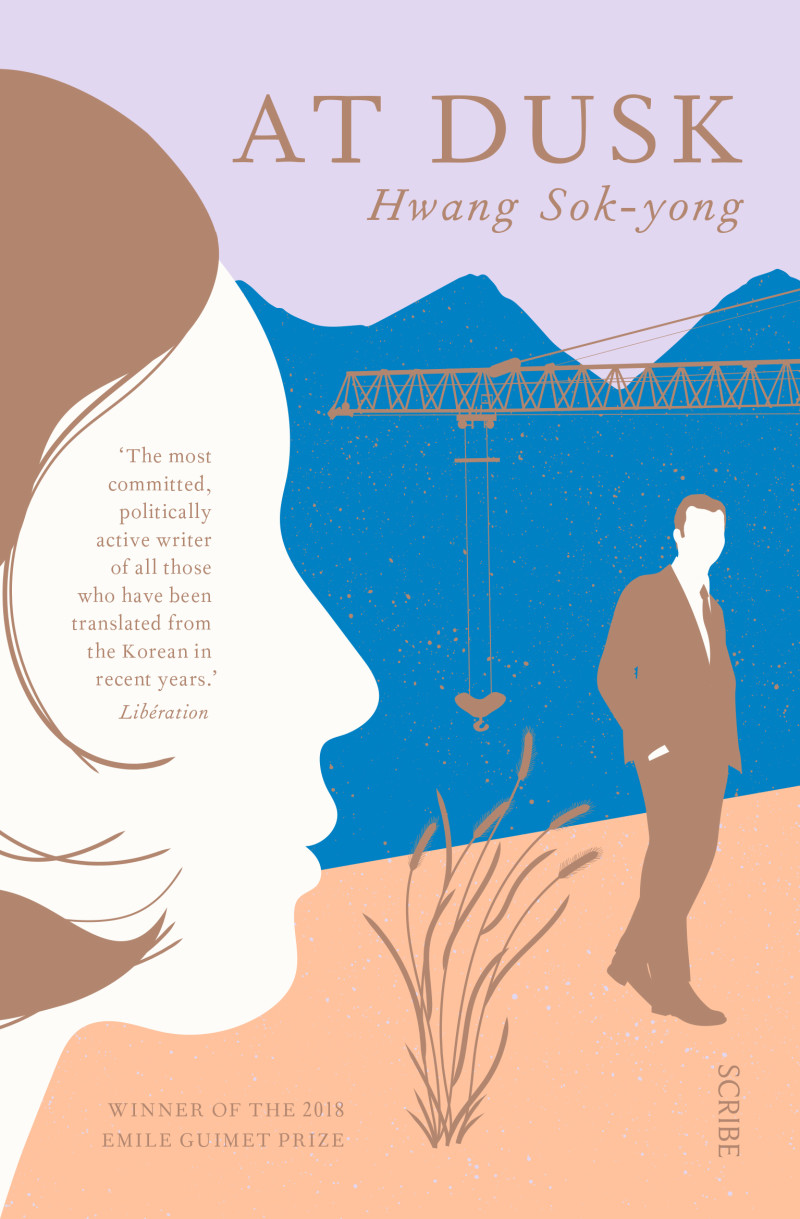 This is a short but densely packed novel. Park Minwoo is a successful architect in his late middle age. Park was one of the only two children in his slum neighborhood who went to high school and he went on to attend the most prestigious university in South Korea. He is married and has a daughter, but his daughter settled in the US after her medical training and his wife went to stay with her and never returned. So while he's materially and professionally successful, Park's personal life is much less rewarding.
Alternating with Park's story is that of Jung Woohee, a 29-year-old woman who directs plays in a small fringe theater and works in a convenience store at night to support herself. She has a mother and sister who live in another, smaller city whom she rarely sees. Woohee is committed to being an artist but wonders if she'll ever escape her marginal existence. She lives in a mildewed bedsit and has one friend, the slightly older Kim Minwoo, who is also barely making it, working in contract construction jobs until recently when he was laid off. They're not romantically involved, perhaps because they don't see how they can make a joint life together, but they are close. They're disaffected and frustrated but they both keep going.
Read the rest of this entry »